Alibaba Group Holding
, the Hangzhou-based
e-commerce
giant, is ratcheting up efforts to expand its business in the US by adding features such as an updated image search on its cross-border wholesale platform.
Alibaba.com, the company's original cross-border business-to-business (B2B) platform, is holding a "Co-Create" event in Las Vegas on Thursday and Friday, with chief technology officer Yang Zhou and vice-president Andrew Zheng attending. The event brings together business enthusiasts, B2B professionals, and industry experts, the platform said.
Alibaba, which owns the South China Morning Post, is also celebrating "Super September" on its B2B platform with a month-long sale, with the sellers of a combined 70 million products having joined the festival.
At the same time, the platform has introduced new features to woo American users. In addition to the revamped image search, Alibaba has new intelligent communication tools to help convert speech to text as live subtitles, according to Rah Mahtani, head of US marketing for Alibaba.com.
"The US in particular is our largest buyer market," Mahtani said. "And we've seen a huge influx of new businesses being created in the US in the last two and a half years."
The number of active buyers on Alibaba.com grew 33 per cent year on year in the first half of 2023, with more than 90 per cent of industries experiencing rapid growth in online exports, and 91 per cent of countries and regions covered seeing an increase in traffic on the site, according to the company.
However, foreign trade in China faces challenges. Exports tumbled for the fourth consecutive month in August amid weak external demand and ongoing global supply chain disruptions. Exports were down 8.8 per cent to US$284.9 billion in August compared with the same month last year, according to customs data released on Thursday.
This has added to difficulties the world's second-largest economy faces as it tries to carve a path to a post-pandemic rebound.
"We all have big pressure this year," said Jessica Li, the business development manager of Ikoo Glass who is responsible for expanding business on Alibaba.com. Established in 2008, Ikoo exports nearly all of its products to North America and Europe, which account for 40 per cent and 50 per cent of its business, respectively.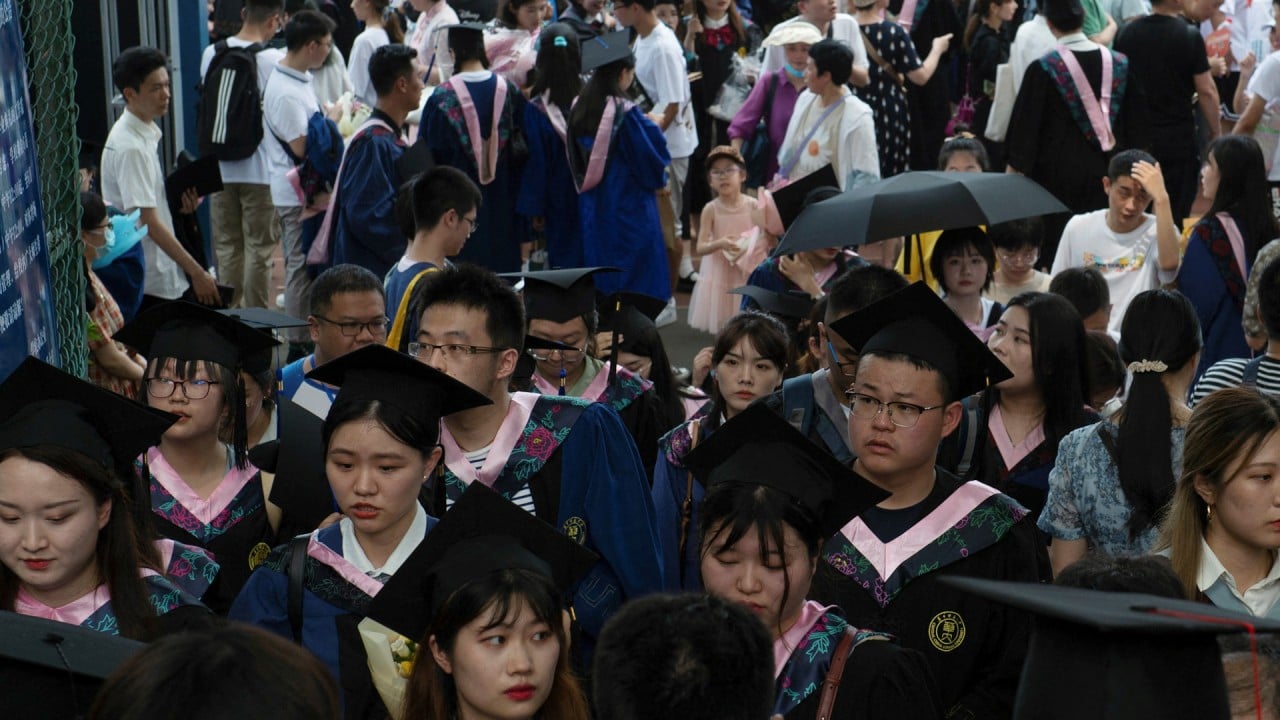 05:18
Is youth joblessness worsening in China? Beijing's official figures offering fewer clues
Is youth joblessness worsening in China? Beijing's official figures offering fewer clues
Amid a slowing economy at home and rising unemployment, Chinese Big Tech firms have spent much of 2023 seeking growth overseas, especially in e-commerce.
ByteDance
's
TikTok
and
PDD Holdings
' Temu have made aggressive moves to scale their consumer-focused businesses in the US to take on Shein, another budget e-commerce platform that started in China and moved its headquarters to Singapore.
International commerce is now Alibaba's fastest-growing business unit, with revenue jumping 41 per cent in the June quarter. Alibaba Group revenue as a whole grew 14 per cent for the quarter.
Even as Alibaba's overseas sales show promise, analysts have questioned whether the company's US push is coming too late.
"Alibaba has been trying to crack the American market for years and has had a number of expensive failures," said Mark Tanner, managing director of research firm China Skinny. "They do have the advantage of their extensive Cainiao logistics and brand recognition, but I am not sure how much this counts for, as we've seen with the rapid rise of Shein."
Source link