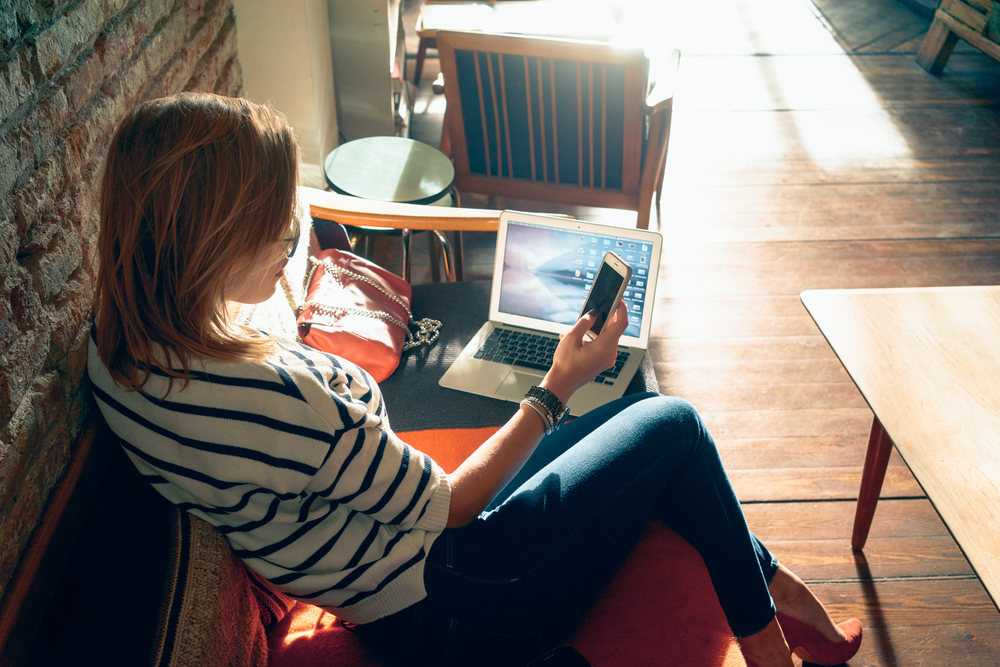 Text message marketing, also known as SMS marketing, is becoming an increasingly popular tool businesses use to connect with their target audiences. In fact, as more people use mobile devices, the SMS marketing market will reach $12.6 billion by 2025.
Reaching customers through their phones has become a strategic move for many brands. However, to effectively tap into this marketing channel, it's crucial to understand it fully.
Understanding SMS Marketing
Text message marketing offers a unique intimacy and immediacy that other marketing campaigns often lack. Here's the real power of text message marketing:
1. Personal Touch
Unlike emails that often land in spam folders or promotional tabs, text messages go directly to a device that most people always have with them. This direct line to the consumer makes the communication feel more personal and tailored. It's akin to receiving a message from a friend or family member, which naturally grabs attention.
2. High Engagement Rates
The nearly 100% open rate of text message marketing is unmatched by any other marketing channel. In comparison, an extremely successful email campaign has an open rate of around 30%.
3. Immediate Responses
The urgency associated with text messages often leads to quick action and response. Studies have shown that most text messages are read within a few minutes of being received. This immediacy can be especially beneficial for time-sensitive promotions or critical updates.
4. Less Is More
The character limit of SMS forces businesses to be concise and straight to the point. This ensures that the core message is communicated effectively without any unnecessary fluff, making it easier for the recipient to understand and take action.
5. Broad Reach
With billions of mobile phone users worldwide, SMS marketing offers a vast audience reach.
When considering online vs. offline marketing, SMS bridges the gap, as it can reach both internet-savvy individuals and those who rely more on traditional communication methods.
6. Cost-Effective
Compared to other marketing strategies, SMS campaigns are relatively affordable. This cost-effectiveness, combined with high engagement rates, often results in a significant return on investment.
SMS Marketing Best Practices
Navigating the world of SMS marketing requires a blend of strategic thinking, an understanding of consumer behavior, and adherence to best practices. Here's a nine-step guide to ensuring SMS campaigns are effective and respectful of your audience's preferences.
1. Ensure Legality and Structure
The personal nature of SMS marketing means there are stringent regulations around its use. Before embarking on an SMS campaign, you must familiarize yourself with local and international laws regarding electronic communications.
Most importantly, always obtain explicit consent from consumers before sending them any promotional messages. This not only ensures legal compliance but also builds trust with your audience.
2. Segment Your Audience
One size doesn't fit all, especially in marketing. By segmenting your audience based on demographics, purchase history, or other criteria, you can tailor your messages to resonate more effectively with different groups. This personalization can lead to higher engagement rates and more successful campaigns.
Additionally, understanding each segment's unique needs and preferences can enhance your content's relevance — ensuring that the right message reaches the right people.
3. Integrate with Other Marketing Channels
While SMS is powerful on its own, it shines brightest when used with other marketing channels. For instance, you can use SMS to drive traffic to your latest email newsletter or to promote a social media contest.
By creating a cohesive multi-channel strategy, you can reinforce your messages and touchpoints across various platforms. This integration amplifies the reach and impact of your campaigns, ensuring a consistent brand experience. It also allows for a seamless customer journey, where each channel complements and builds upon one another.
4. Offer Value
Every message you send should offer something of value to the recipient. This could be in the form of exclusive discounts, important updates, or timely reminders. By consistently providing value, you ensure your audience remains engaged and receptive to future communications.
Value-driven messages also foster loyalty, making recipients more likely to take desired action. By meeting the needs and expectations of your audience, you position your brand as reliable and customer-centric.
5. Time Your Messages Wisely
Timing is crucial in SMS marketing, as sending messages during business hours ensures they're seen. It's also important to consider your audience's habits and preferences. For instance, a technology company might send out crucial updates about a product or service as they arise, while a retail store might wait to promote an evening sale in the afternoon.
Understanding the optimal times for engagement can significantly boost the effectiveness of your campaign, and well-timed messages demonstrate that you know and respect your audience's daily routines and preferences.
6. Allow Easy Opt-Out
Making it easy for people to opt out of receiving messages is essential. This can be as simple as including a "Reply STOP to unsubscribe" at the end of each message. Not only is this a best practice, but it also ensures compliance with regulations and builds trust with your audience.
An easy opt-out process can also reduce the risk of negative feedback or brand perception.
7. Use SMS for Various Campaign Types
The versatility of SMS allows it to be used for a range of campaign types. Promotional campaigns can advertise sales or new products, while transactional messages can confirm orders or appointments.
Additionally, SMS can be a tool for gathering customer feedback, providing real-time customer service, or promoting upcoming events. This flexibility ensures you can meet diverse communication needs with a single platform and create a more comprehensive and dynamic marketing strategy.
8. Keep It Short and Sweet
The brevity of SMS is both a challenge and an opportunity. With a limited character count, messages need to be concise and clear. This forces marketers to refine a message to its essence, ensuring that only the most crucial information is communicated.
Short messages are also more likely to be read in their entirety, leading to better comprehension and engagement.
9. Monitor and Adjust
As with any marketing strategy, it's vital to track the performance of your SMS campaigns. By monitoring metrics like open rates, response rates, and conversion rates, you can gain insight into what's working and what's not. This data allows you to refine your approach, making necessary adjustments to improve effectiveness.
Regular analysis can also help identify emerging trends or shifts in audience behavior.
How to Make Text Message Marketing Work for You
SMS marketing is a unique and personal approach to reaching your target audience. By following best practices and ensuring your messages provide value, you can leverage this tool for significant engagement and conversion. However, be sure to always respect your audience's preferences and privacy.
More Marketing Insights
Image Credit: JKstock / Shutterstock.com
More from Industry Trends