Melbourne real estate: Agent goes viral for shock addition to property video
An Aussie real estate agent has gone viral on social media after posting a marketing video for a family property featuring a luxury car worth more than the house.
Some Tiktok users who viewed the clip have asked agent Khalid Sarwari for details on where they can hire a $680,000 McLaren just like his one in the marketing film for 13 Wedgewood Drive in Pakenham, Melbourne.
A viewer enquired with Sarwari – who posted the listing video to his account – what the repayments on the sports vehicle would be and he replied: "punch in 680k (sic) and you should get the figures".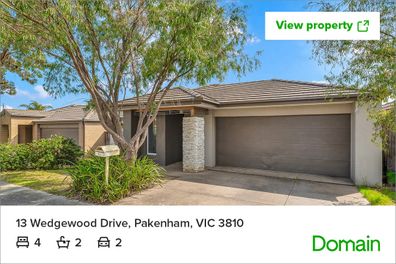 The home, in the Falling Water Estate in Pakenham in Melbourne's outer south east, has a price guide of $650,000, for private sale.
The McLaren 720S coupe in silica white parked outside in the promotional flick is a model launched in 2017 and includes twin-hinged butterfly doors and a design inspired by the sleek body of a great white shark.
Wearing sunglasses and a suit, Sarwari, of Only Estate Agents in Cranbourne North, takes his more than 5000 Tiktok followers through the home's attributes, describing the vendors as "motivated" to get a deal done.
The Tiktok for 13 Wedgewood Drive had clocked 77,00 views at the time of publication, which is about 75,000 more than many of the agent's campaign videos for other properties.
"I'll buy it mate, just include your car for me," one Tiktoker commented.
READ MORE: AFL legend Jonathan Brown and wife Kylie sell country-style inner Melbourne property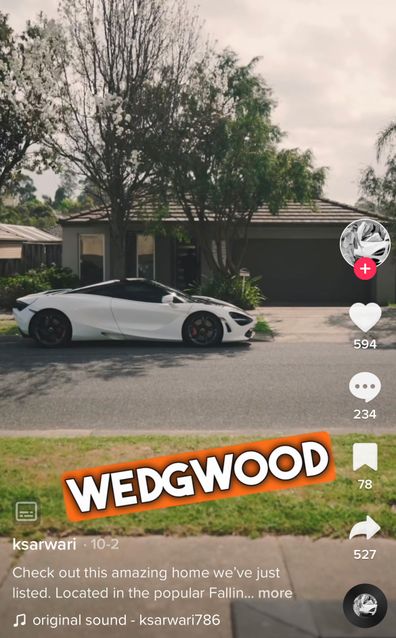 Another said: "Does the car come with the house or the house with the car."
One remarked that a Hyundai Tucson "suits that property" and the agent replied with good humour that he did not have one in his collection.
Sarwari's dove white McLaren has been featured in another Tiktok property campaign, for a Clyde North family home which has sold.
The four-bedroom house has a main bedroom with an en suite, a theatre room with ceiling-mounted projector, covered outdoor deck and solar panels.
The listing explains that the house is in a quiet street but near to schools, shops and public transport.
Pakenham's median house price is $630,000, which represents a rise of more than 22 percent over five years but a short-term (quarterly) drop of 0.8 per cent, Domain's June 2023 House Price Report shows.
Source link